BBQ pumpkin (vegan)
with Herbeus Baby Peas and wasabi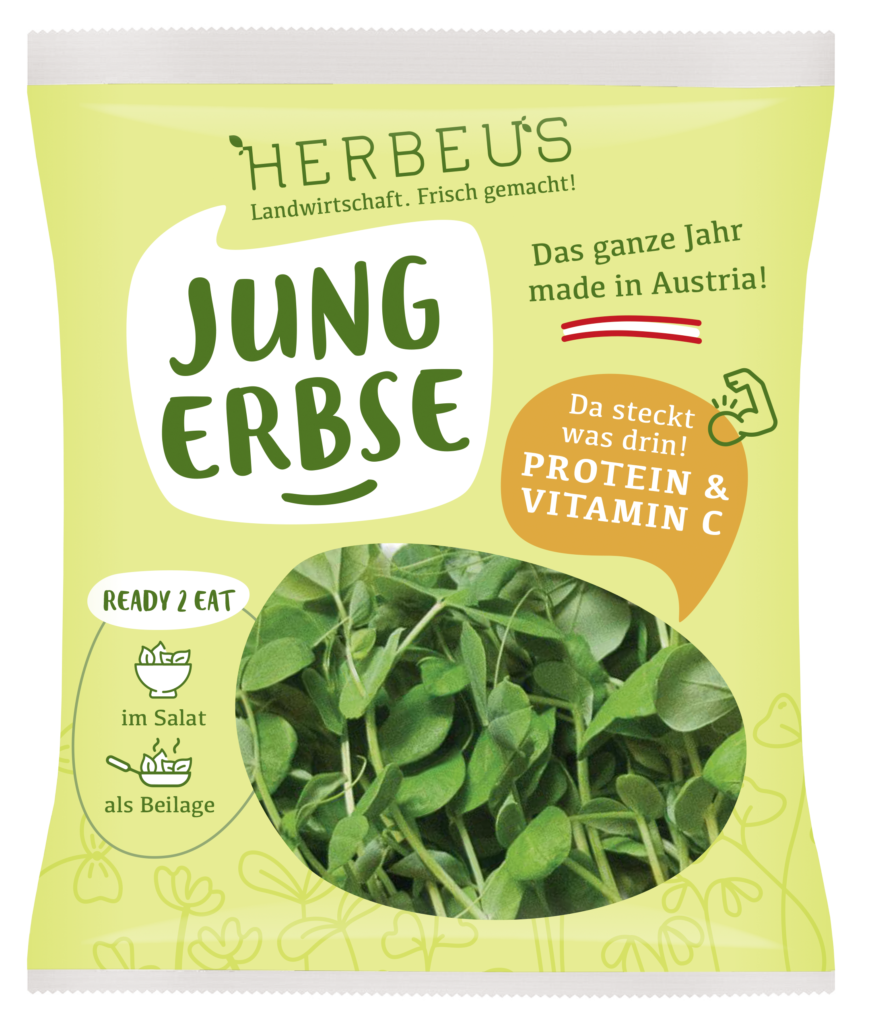 Ingredients
for 2 servings
500g Hokkaido pumpkin
80 g Herbeus baby peas
1 onion
2 tbsp hoison sauce
2 teaspoons Srirachia sauce
20 grams of sesame
10 g chives
2 tsp sesame oil
2 tsp table vinegar
10 g roasted cashews
2 tsp wasabi paste
2 tsp honey
6 tbsp vegan yoghurt
salt
pepper
This is how it's done:
Step 1:
Cut the pumpkin into 1 cm thick slices and separate from the skin. Heat olive oil in a pan and fry the pumpkin for 5 minutes on both sides.
Step 2:
Then add onion and sauté briefly. Then deglaze with white wine and add a dash of water – let it boil down for 2 minutes.
Step 3:
Chop the nuts, cut the chives and lightly toast the sesame seeds in a pan without oil. For the glaze, mix together the hoison sauce, sriracha sauce and sesame oil. Brush the pumpkin with the varnish on all sides and sprinkle with chives, nuts and sesame.
Step 4:
For the dressing, mix together the vegan yoghurt, wasabi, vinegar, salt, pepper and honey and stir until smooth. Then marinate the baby peas with the dressing and arrange the pumpkin on top.
Tip: Decorate the pumpkin with Herbeus Radish Rioja.