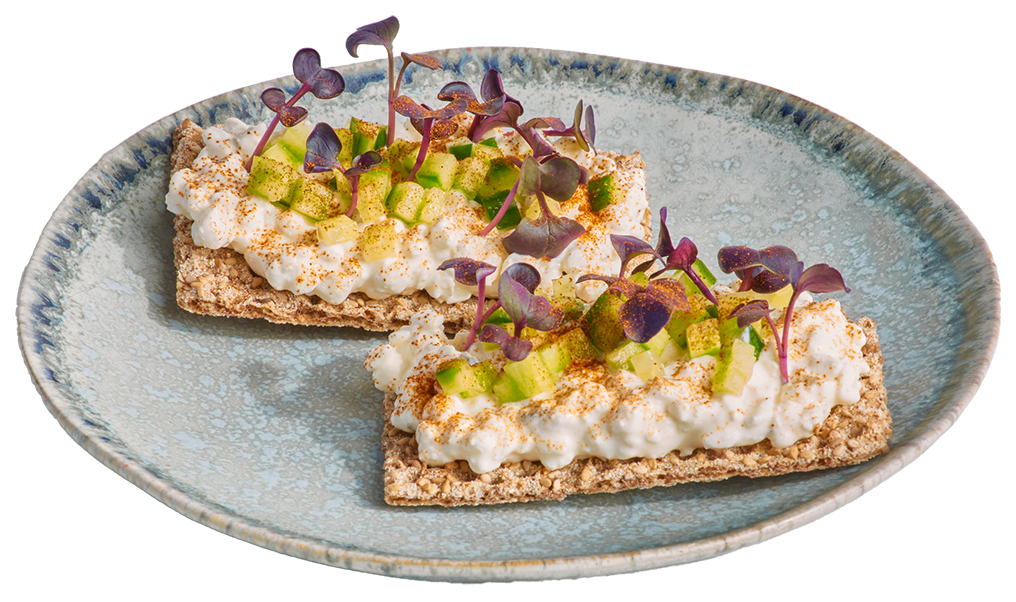 Cabin Crispbread
with Herbeus Radish Rioja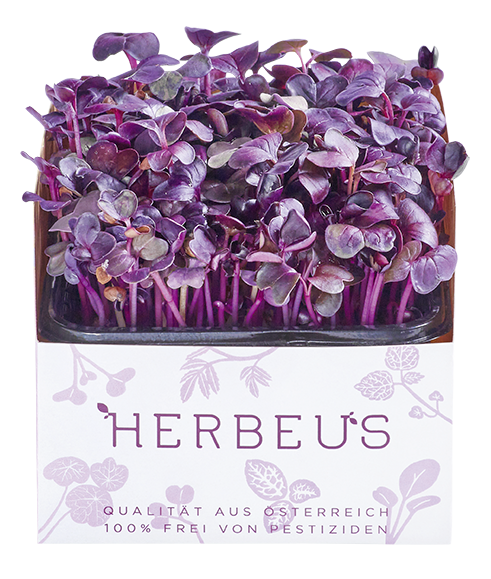 Ingredients
for 2 servings
250 grams of cottage cheese
Salt pepper
1 pinch paprika powder
60 g cucumber
4 slices of crispbread
1 cup of Herbeus radish Rioja
This is how it's done:
Step 1:
Season the cottage cheese with salt, pepper and paprika powder. Spread on the crispbread.
Step 2:
Thinly slice the cucumber and arrange on a plate.
Step 3:
Sprinkle plenty of Herbeus Rioja radishes on the cottage crispbread. As good as it is easy!