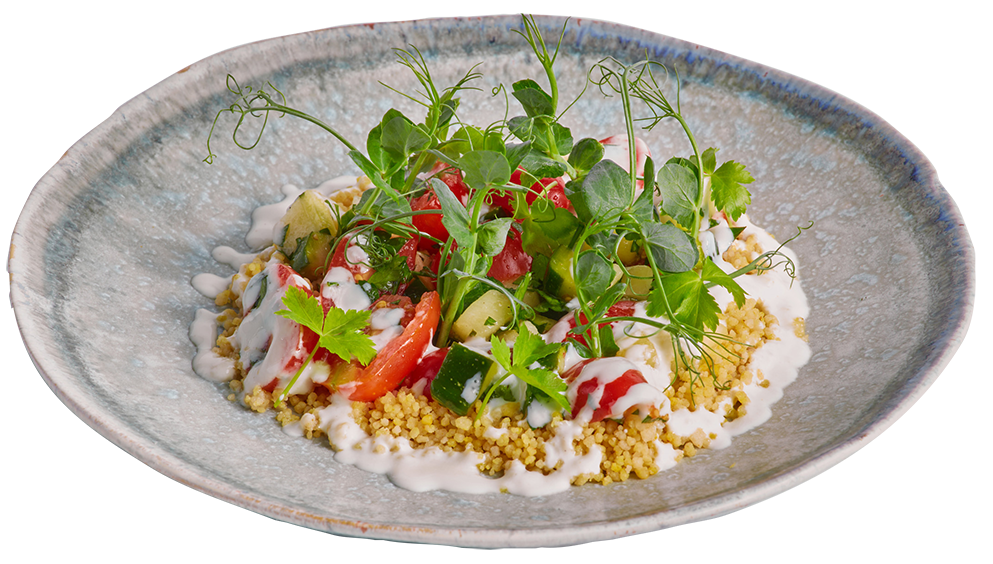 Couscous Salad with Zucchini
with Herbeus Peas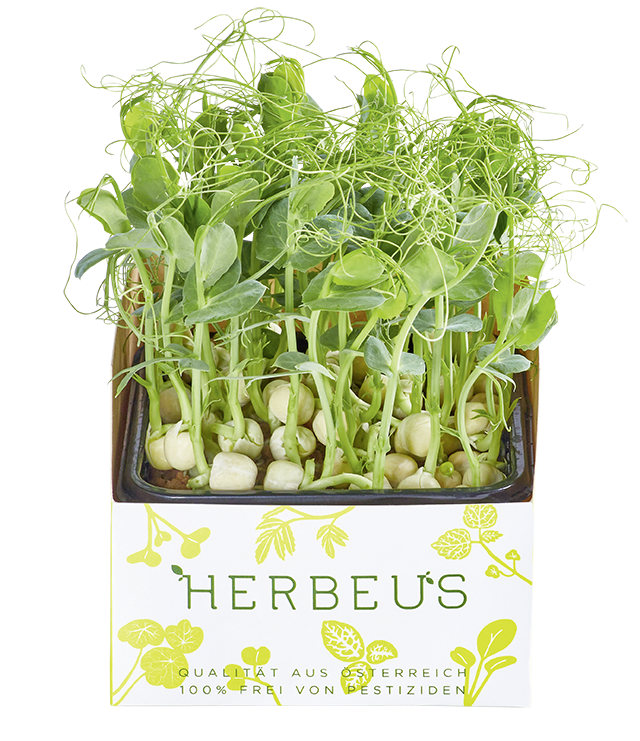 Ingredients
for 2 servings
80 grams of couscous
150 ml vegetable stock
1 lemon
3 tbsp olive oil
1 pinch ground cumin
Salt pepper
200 grams of zucchini
1 tomato
4 tbsp Yoghurt
1 cup Herbeus peas
This is how it's done:
Step 1:
Pour the boiling stock over the couscous in a bowl. Mix in 1 tablespoon of freshly squeezed lemon juice together with 1 tablespoon of oil, cumin, salt and pepper. Leave to soak for about 5 minutes.
Step 2:
Wash zucchini, dice finely and mix with 1 tbsp lemon juice and 1 tbsp oil. Season to taste.
Step 3:
Clean tomato and cut into small pieces. Drizzle with the remaining oil, salt and pepper.
Step 4:
Then arrange the couscous and vegetables on deep plates. Top with Herbeus peas and yoghurt. A real pleasure for the palate!