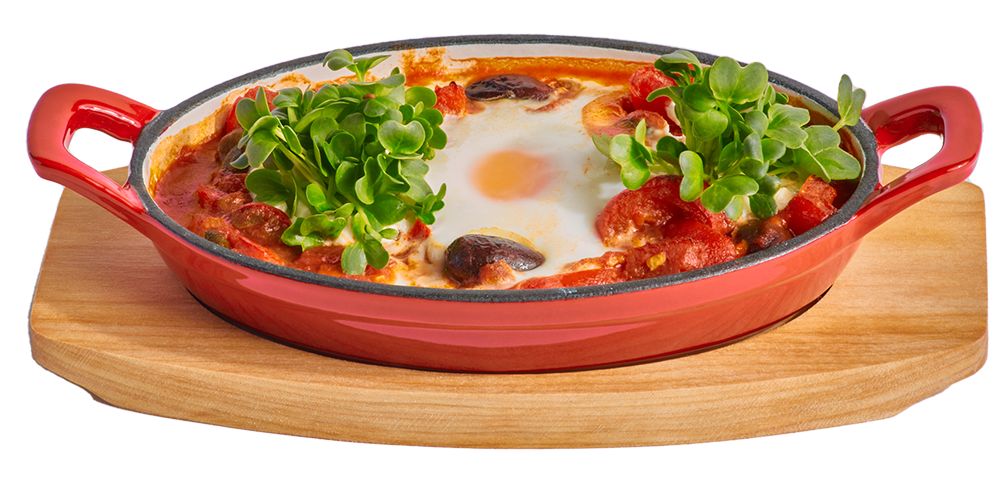 Poached Egg "Oriental"
with Herbeus Radish Daikon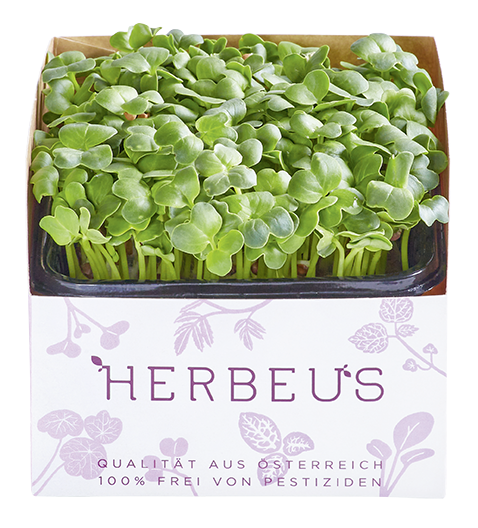 Ingredients
for 2 servings
1⁄2 white onion
1 clove of garlic
1⁄2 red chili pepper
2 red pointed peppers
1 can of chopped tomatoes
1 tbsp olive oil
1 pinch ground cumin
Salt pepper
1 splash of lemon juice
2 eggs
2 tbsp cream cheese, crumbly
1 tbsp capers, drained
1 cup of Herbeus radish daikon
This is how it's done:
Step 1:
Peel onion and garlic and chop finely. Wash, halve and finely chop the chili pepper and paprika. 
Step 2:
Fry everything together in hot oil for 1 to 2 minutes. Pour tomatoes with juice and refine with spices. Let it simmer for 15 minutes and taste again. 
Step 3:
Crack the eggs and slowly slide them into the sauce. Crumble the cream cheese over it, add the capers and cover and poach over a low heat for 5 minutes. 
Step 4:
Garnish with Herbeus radish daikon. A culinary highlight at all hours of the day!